Prince Albert Memorial, Swanage, Dorset

Swanage Memorial to Prince Albert
George Burt, a local Victorian businessman and benefactor, proposed that Swanage should have a memorial to commemorate the good work and life of Prince Albert. In 1862, the first national memorial was erected in Swanage. Local residents paid for the memorial despite Swanage being a small town of about two thousand people.
Originally located at the junction of Court Hill and High Street, the Albert Memorial welcomed visitors to Swanage.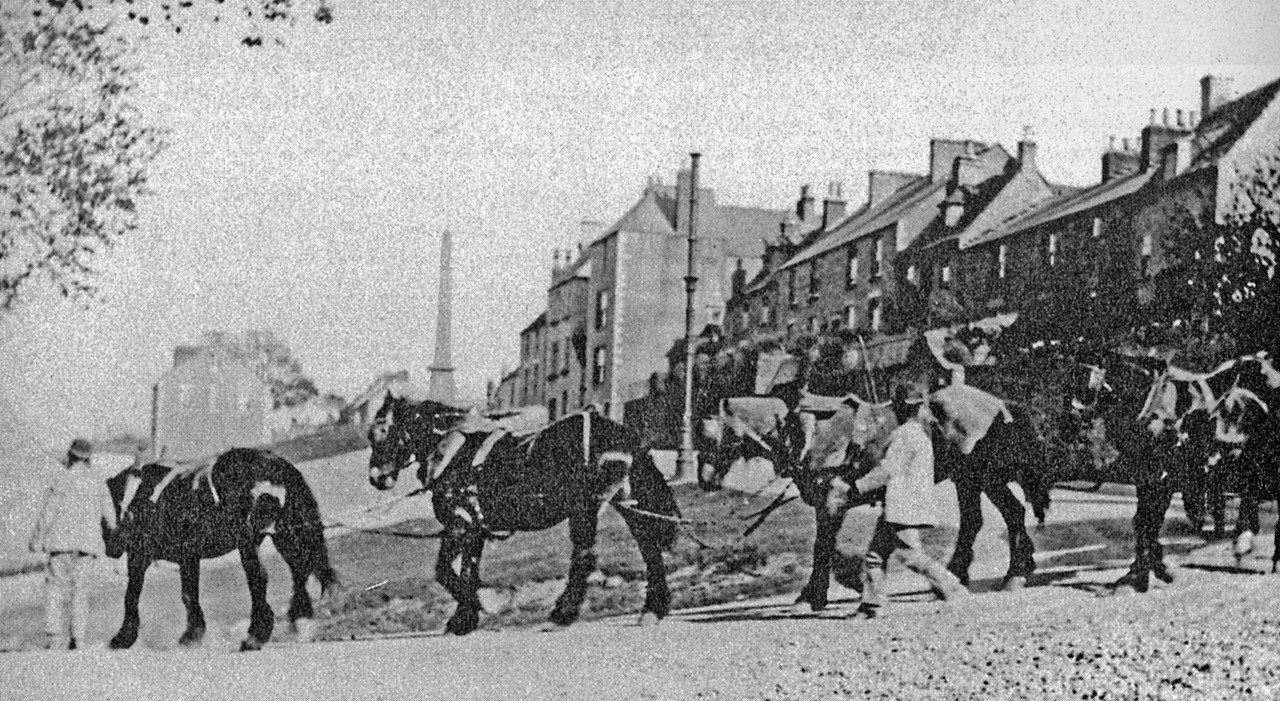 New Site for Prince Albert Memorial
In 1971, building developers took down the original monument, with the promise of moving it to an alternative location.
In 2021, after 50 years, the Prince Albert Memorial has been successfully re-erected using charitable donations by the Swanage and Purbeck Development Trust. This new site for the Albert Memorial in Prince Albert Gardens is also close to Durlston Bay, where Prince Albert once landed from the Royal Yacht and climbed the zig zag path to Peveril Point. The Prince Albert Memorial enjoys beautiful views of Swanage Bay, Ballard Down and glimpses of Old Harry Rocks and the Isle of Wight in the distance.
Some of the original stones were lost or damaged over the years, so these have been cleaned or replaced by a local Swanage stonemason. Swanage has a long history for being a centre of excellence for stone craftsman. Many historical buildings in London and elsewhere were all built using Purbeck limestone.
It signifies a link with the old and the new, looking forward and back to remember what is important to a fair and compassionate society.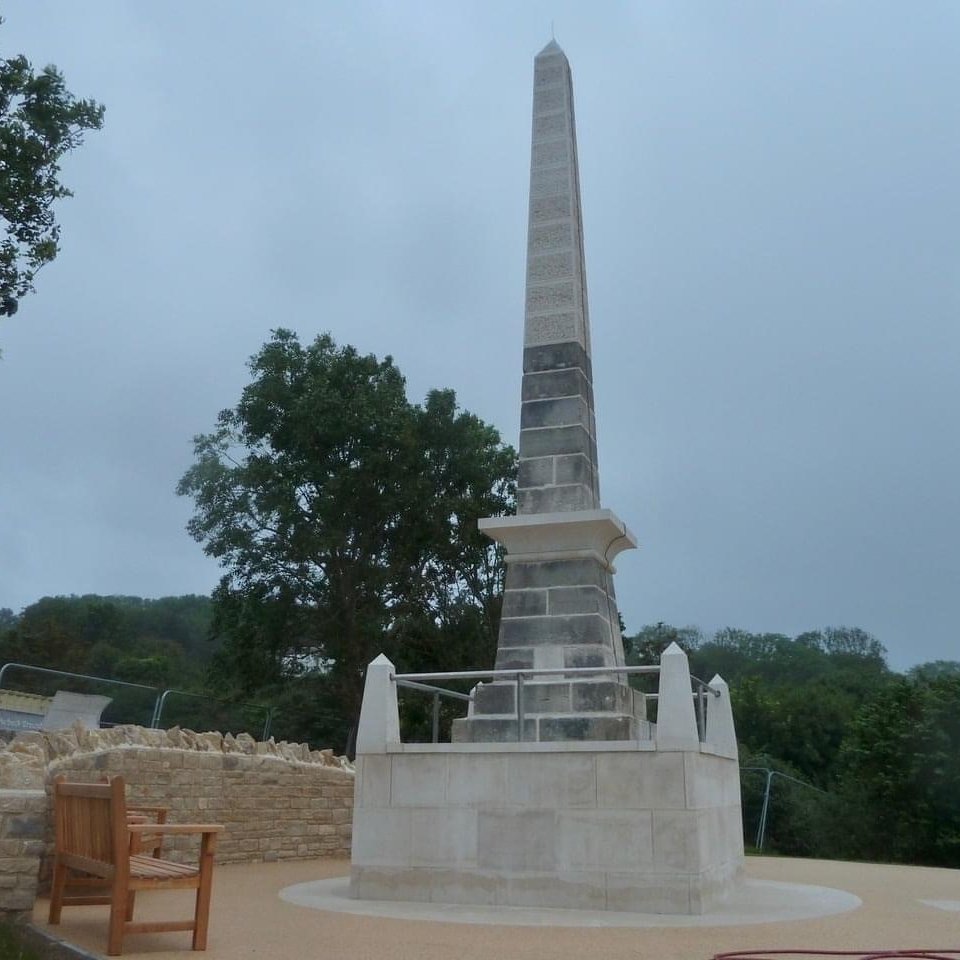 The Life of Prince Albert
Queen Victoria visits Swanage
Princess Victoria visited and stayed in Swanage in 1833 at the Royal Victoria Apartments, now named in her honour. She received a warm and unforgettable reception from the people of Swanage. Swanage became a popular destination for Victorian tourists with the introduction of the railway, and continues that tradition today.
Queen Victoria and her beloved Albert were just twenty years old when they married in 1840. They enjoyed a very happy life together, sharing art, music & photography. Together, they had nine children, who later became Kings and Queens all over the royal houses of Europe. Albert was a loyal and devoted husband and a kind and patient father. Queen Victoria reigned from 1837-1901 (63 years) and died aged 81.
The Queen's Consort
Whilst Queen Victoria was busy with state affairs, Prince Albert found a suitable role for himself in society.
He said, "I am very happy and contented; but the difficulty in filling my place with the proper dignity is that I am only the husband, not the master of the house."
As time went on, Queen Victoria came to rely on Albert more and more for support and guidance in her role. He introduced the idea that the royal family should remain neutral in political matters.
Albert the man
Prince Albert found his niche as a forward thinking, social reformer and an enlightened progressive, with liberal views ahead of their time. Albert was a moral, spiritual man, who spoke out bravely when he saw injustice and was a powerful advocate for those who were oppressed. He was known to be fiercely intelligent and well informed because he took the time to investigate and understand social issues fully. He took a keen interest in design, engineering and innovation and had a particular interest in education and the sciences. Albert was frequently invited as a guest speaker at scientific meetings.
Anti-Slavery Campaigner
Albert was an ardent abolitionist, who spoke out against the evil cruelty of slavery. He was President of the Society for the Extinction of Slavery and described the practice as "atrocious" and "repugnant". This made him very unpopular with the English aristocracy, many of whom profited from this terrible exploitation of human life to increase their own wealth & turned a blind eye to suffering.
The Great Exhibition
The phenomenal success of the 1851 Great Exhibition, sometimes called the Crystal Palace, was a personal triumph for Prince Albert and the organiser, Henry Cole. This showcase of Design and Manufacturing was a global first and positioned Britain at the centre of global free trade and innovation. Six million people visited the exhibition from all over the world!
South Kensington Museums & Colleges
As President of the Royal Commission, Albert invested money from the exhibition to buy land & build museums and colleges in South Kensington. These national treasures include the Science Museum, V&A, Natural History Museum, Imperial College and the Royal Colleges of Art & Music. Today, the Royal Commission still provides millions of pounds annually for research and fellowship.
Social Reformer
Albert proved himself a man of the people, despite his noble birth. He was deeply sympathetic to the struggles of the working class.
The Industrial Revolution may have advanced industry and manufacturing, but it did very little for the poor and downtrodden. When Albert saw how people lived in overcrowded hovels, he was instrumental in improving housing design, education opportunities and working conditions.
He identified ordinary people as "that class of our community which has the most of the toil, and least of the enjoyments, of this world."
Albert supported the repeal of the Corn Laws, which kept the cost of grain artificially high, benefitting rich landowners but not the poor who frequently went hungry.
Child Labour
Prince Albert publicly condemned the immoral use of child labour, commonplace in Victorian times and invited Lord Shaftesbury to the palace to discuss how to improve this terrible situation. Factories and mines were hungry for labour, and so young children found themselves working very long hours for low pay, and performing work that was dirty and often dangerous.
At the end of Victoria's reign, through social reform, all children were able to remain in education until the age of twelve.
Albert 'the Good'
Born on 26th August 1819, Prince Albert was just 42, when he died prematurely of typhoid in 1861. The British people, as well as a distraught Queen Victoria, mourned him. In fact, Victoria wore black for the rest of her life! Prince Albert's compassion and tireless hard work to improve the lives of the poor, down-trodden of Britain, secured their love of 'Albert the Good' and their gratitude to the man who cared enough to make their lives better.